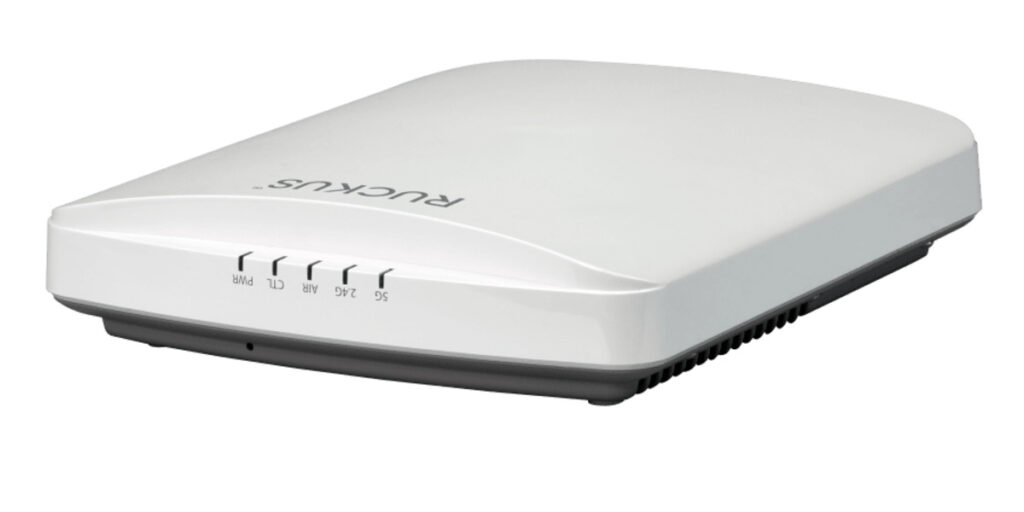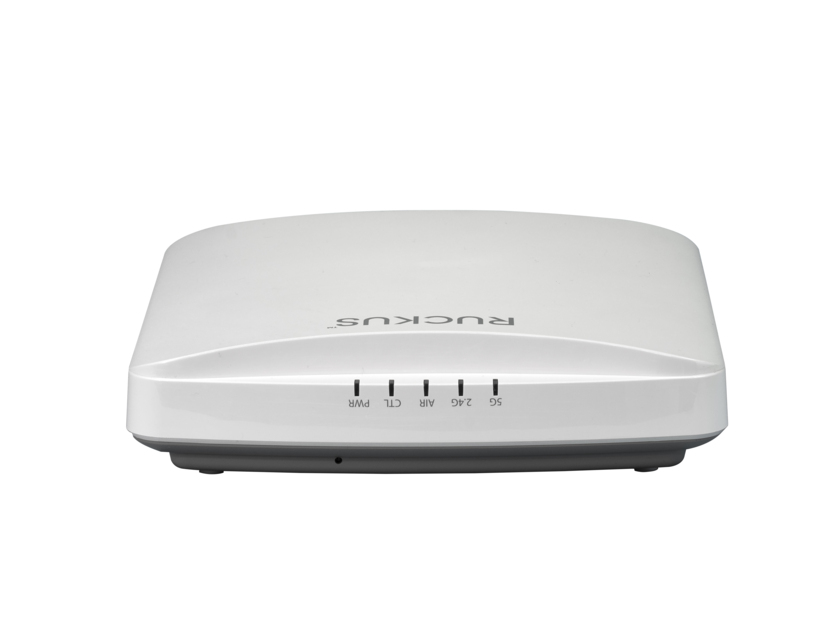 Access Poin Indoor Wi-Fi 6 4×4:4 de alto rendimiento con velocidades HE80/40 de 3 Gbps e IoT integrado
Wi-Fi capacity requirements in office buildings, classrooms, and retail venues are rapidly raising due to increase in Wi-Fi connected devices, non-Wi-Fi IoT devices and bandwidth-hungry applications.
The R650 access point (AP) with the latest Wi-Fi 6 (802.11 ax) technology delivers increased capacity, improved coverage and performance in dense environments. The R650 is our mid-range dual-band, dual-concurrent AP that supports six spatial streams (4×4:4 in 5GHz, 2×2:2 in 2.4GHz). The R650 supports peak data rates of up to 2974 Mbps and efficiently manages up to 512 clients connections. Furthermore, 2.5GbE Ethernet ensures the backhaul will not be a bottleneck for full use of available Wi-Fi capacity.
The R650 has built-in IoT radios with onboard BLE and Zigbee capabilities. In addition, the R650 is a converged access point that allows customers to seamlessly integrate any new wireless technologies with the pluggable IoT module.
Stunning Wi-Fi Performance – Mitigate interference and extend coverage with patented BeamFlex+™ adaptive antenna technology utilizing several directional antenna patterns
Serve More Devices – Connect more devices simultaneously with six MU-MIMO spatial streams and concurrent dual-band 2.4/5GHz radios while enhancing device performance
Converged Access Point – Allow customers to eliminate siloed networks and unify WiFi and non-WiFi wireless technologies into one single network by using built-in BLE and Zigbee, and also expanding to any future wireless technologies
Automate Optimal Throughput – ChannelFly dynamic channel technology uses machine learning to automatically find the least congested channels. You always get the highest throughput the band can support
Multiple Management Options – Manage the R650 from the cloud, with on-premises physical/virtual appliances, or without a controller
Better Mesh Networking – Reduce expensive cabling, and complex mesh configurations by checking a box with SmartMesh wireless meshing technology to dynamically create self-forming, self-healing mesh networks
More than Wi-Fi – Support services beyond Wi-Fi with RUCKUS IoT Suite, Cloudpath security and onboarding software, SPoT Wi-Fi locationing engine, and SCI network analytics